ANNISTON ARMY DEPOT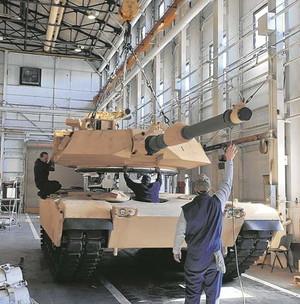 Anniston Army Depot (ANAD) is a major United States Army facility for the production and repair of ground combat vehicles, overhaul of Small Arms Weapon Systems and the storage of chemical weapons, a.k.a. the Anniston Chemical Activity. The depot is located in Bynum, Alabama. It was placed on the NPL Superfundlist in 1990 because of soil and groundwater contamination with antimony, chromium, lead, thallium and trichloroethylene.
Anniston Housing Office
There is no base housing at Anniston Army Depot for military families with one exception. There is one set of quarters designated for the Commander and his family.
Housing Referral Office(HRO) -- Your POC for any problems you may encounter (discrimination complaints, tenant/landlord disputes, or any questions/problems about off-post housing) is the HRO. Staff are available to assist you on a person-to-person basis in any way possible to make your move to Aberdeen Proving Ground an easy and pleasant one.They can provide a list of rentals with corresponding locator maps and give you information regarding the area in which the facilities are located.
http://bit.ly/2mS9Neq