LITTLE ROCK AFB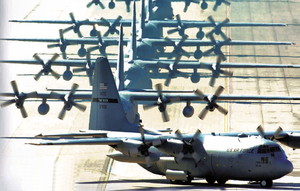 Little Rock Air Force Base (AFB) (IATA: LRF, ICAO: KLRF, FAA LID: LRF) is a United States Air Force base located approximately 17 miles (27 km) northeast of Little Rock, Arkansas.
Little Rock AFB Housing Office
At Little Rock AFB, military family housing is privatized. HP Communities, LLC owns the family housing and is responsible for maintaining, repairing, constructing and managing the community.
Housing Management Office
101 Arkansas Boulevard
Jacksonville, AR 72076
Phone (501) 987-6429 (501) 987-8227
Fax (501) 987-6374
Hours of Operation M-F 7:00am - 4:30pm (CST)
Email: littlerock@huntcompanies.com
Hours of Operation M-F - 8:00am - 5:30pm Sat - 11:00am - 4:00pm
http://littlerock-family-housing.com