DAVIS-MONTHAN AFB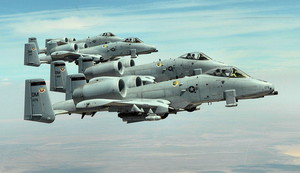 Davis–Monthan Air Force Base (DM AFB) (IATA: DMA, ICAO: KDMA, FAA LID: DMA) is a United States Air Force base located within the city limits approximately 5 miles (8.0 km) south-southeast of downtown Tucson, Arizona. It was established in 1925 as Davis-Monthan Landing Field. The host unit for Davis–Monthan AFB is the 355th Fighter Wing (355 FW) assigned to Twelfth Air Force (12AF), part of Air Combat Command (ACC). The base is best known as the location of the Air Force Materiel Command's 309th Aerospace Maintenance and Regeneration Group (309 AMARG), the aircraft boneyard for all excess military and U.S. government aircraft and aerospace vehicles.
Davis Monthan Housing Office
At Davis-Monthan, military family housing is privatized. Actus Lend Lease/Soaring Heights Communities owns the family housing and is responsible for maintaining, repairing, constructing and managing the community. In addition to your option to purchase and rent housing in the local community, you now may choose to live in privatized housing by signing a tenant lease agreement with Soaring Heights Communities.
Housing Management Office
8090 Ironwood Street
DMAFB, AZ 85708
Phone (520) 228-3687 / 5705
Email: 355CES.HMO@us.af.mil
Hours of Operation 7:00am-4:00pm (MST)
Privatized Housing - Soaring Heights Communities
8090 Ironwood Street
DMAFB, AZ 85708
Phone (520) 745-5024
Fax (520) 745-5054
Email: DMAFBInfo@soaringheights.net
Hours of Operation 8:00am-5:00pm (MST)
For comprehensive information about the privatized housing community at Davis-Monthan, visit the Soaring Heights Communities website.
http://SoaringHeights.net