YUMA MCAS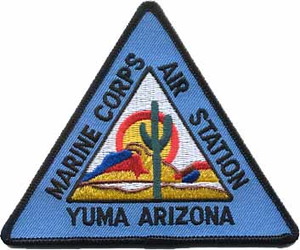 Marine Corps Air Station Yuma or MCAS Yuma (ICAO: KNYL, FAA LID: NYL) is a United States Marine Corps air station which is the home to multiple squadrons of AV-8B Harrier IIs of the 3rd Marine Aircraft Wing, Marine Aviation Weapons and Tactics Squadron 1 (MAWTS-1), Marine Test and Evaluation Squadron 22 (VMX-22) and Marine Fighter Training Squadron 401 (VMFT-401), an air combat adversary squadron of the 4th Marine Aircraft Wing of the Marine Corps Reserve. It is a designated Superfund site due to a number of soil and groundwater contaminants, including asbestos.
The station is located 2 miles (3 km) from the city of Yuma, Arizona. A joint use civilian-military airport, MCAS Yuma shares airfield facilities with Yuma International Airport and occupies approximately 3,000 acres (1,200 ha), most of which is flat desert.
Yuma MCAS Housing Office
Housing is managed by a private partner, Lincoln Military Housing. For more info, visit:
http://lincolnmilitary.com/installations/yuma-mcas
/
There are 693 on station houses, separated by rank and bedroom entitlement, and 128 off station apartments for E1-E5 two bedroom entitlements
MCAS YUMA Housing Office is located at Building 1080, Martini Avenue, and can be reached by phone (928)269-2826; fax:(928)269-3284.