EL CENTRO NAVAL AIR FACILITY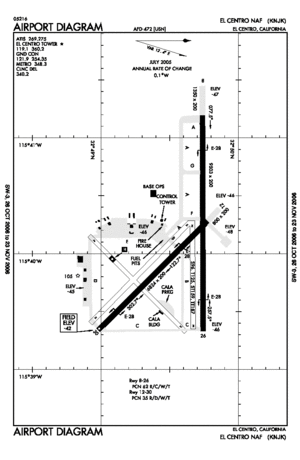 Naval Air Facility El Centro or NAF El Centro (IATA: NJK, ICAO: KNJK, FAA LID: NJK) is a military airport located six miles (10 km) northwest of El Centro, in Imperial County, California.
El Centro Housing Office
Military housing at El Centro is privatized and has 101 housing units for all pay grades available on base plus newly renovated barracks for our single Sailors.
Lincoln Military Housing
3041A Second St.
El Centro, CA 92243
Phone 760-352-2110 -- Fax 760-352-4931
http://lincolnmilitary.com/installations/el-centro-naf