DOVER AFB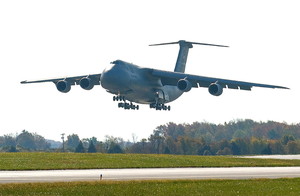 Dover Air Force Base or Dover AFB (IATA: DOV, ICAO: KDOV, FAA LID: DOV) is a United States Air Force base located 2 miles (3.2 km) southeast of the city of Dover, Delaware.
Dover AFB Housing Office
At Dover AFB, Eagle Heights family housing is privatized. Hunt Military Communities owns the family housing and responsible for its maintenance.
Housing Management Office
Phone (302) 677-6969
DSN 445-6969
Fax (302) 677-2804
DSN 445-2804
Email:
[email protected]
Address
436 CES/CEAC
600 Chevron Avenue
Dover AFB, DE 19902-5600
Hours of Operation M-F - 7:00am - 4:30pm (EST)
Privatized Housing - Hunt Military Communities
Phone (302) 678-3603
Fax (302) 677-3610
Email:
[email protected]
Address
1069 High Street
Dover, DE 19901
Hours of Operation M-F - 8:00am - 5:00pm --- Sat - 9:00am - 12:00pm
http://www.DoverFamilyHousing.com