MALMSTROM AFB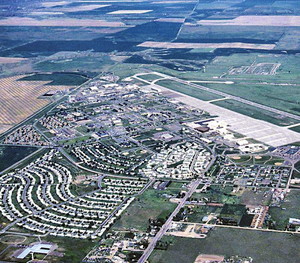 Malmstrom Air Force Base is a United States Air Force base and census-designated place (CDP) in Great Falls, Cascade County, Montana, United States. It was named in honor of World War II POW Colonel Einar Axel Malmstrom. It is the home of the 341st Missile Wing (341 MW) of the Air Force Global Strike Command (AFGSC). As a census-designated place, it had a population of 3,472 at the 2010 census.
Malmstrom AFB Housing Office
At Malmstrom, military family housing is privatized. Balfour Beatty Communities owns the family housing and is responsible for maintaining, repairing, constructing and managing the community. In addition to your option to purchase and rent housing in the local community, you now may choose to live in privatized housing by signing a tenant lease agreement with Balfour Beatty.
Housing Management Office
Phone (406) 731-3056, (406) 731-2272
DSN 632-3056
Housing Management Office Address
6945 Goddard Dr, Bldg 130
Malmstrom AFB, MT
Hours of Operation M-F - 8:00am - 5:00pm
Closed on Federal Holidays
Privatized Housing - Balfour Beatty Communities
Phone (406) 315-2262
Fax (406) 315-2266
Address
6945 Goddard Dr, Bldg 130
Malmstrom AFB, MT
http://MalmstromFamilyHousing.com
Hours of Operation M-F - 8:00am - 5:00pm
Wed - Open until 7:00pm
Sat - 9:00am - 4:00pm