NEWPORT NAVAL EDUCATION AND TRAINING CENTER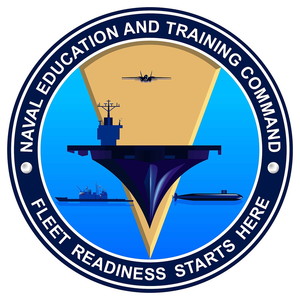 The Naval Education and Training Command (NETC) is an enterprise level shore command of the United States Navy that is responsible for training, education and professional development of the Navy's 400,000 active duty and reserve Sailors through accession, continuing education, and advancement training. The Chief of Naval Education and Training (CNET), currently a 2-star Admiral, directs over 22,000 personnel and over 160 various activities tasked with the preponderance of training activities for USN and USMC officer and enlisted personnel. NETC itself is headquartered aboard Naval Air Station Pensacola, Florida, with NETC N7 located onboard Naval Station Norfolk.
Newport Naval Housing Office
Military housing at Newport Naval Station is privatized and managed by Balfour Beatty Communities.
There are 325 student quarters and 425 staff quarters at Naval Station (NAVSTA) Newport. Housing is located in nine housing communities within seven miles of the base. Call the Newport Naval Station Navy Housing Office, at 401-846-8877, for availability.
Single family housing handled through the Balfour Beatty Communities and is, in addition, available on base. Arriving employees should contact the home service center to verify their application and requests for home was received and processed.
For more details, visit Balfour Beatty Communities website:
http://www.navstanewporthomes.com
Address
690 Peary St
Newport, RI 02841-1522
Telephone
Tel: (401) 841-2232
Tel: (401) 841-2233
Fax: (401) 841-7138
Tel (DSN): (312) 841-2232
Tel (DSN): (312) 841-2233
Fax (DSN): (312) 841-7138